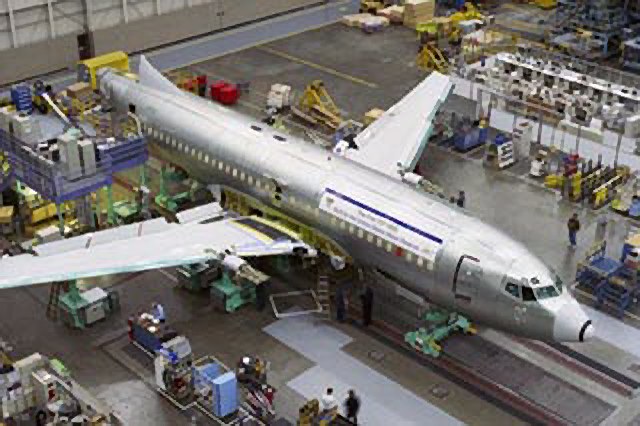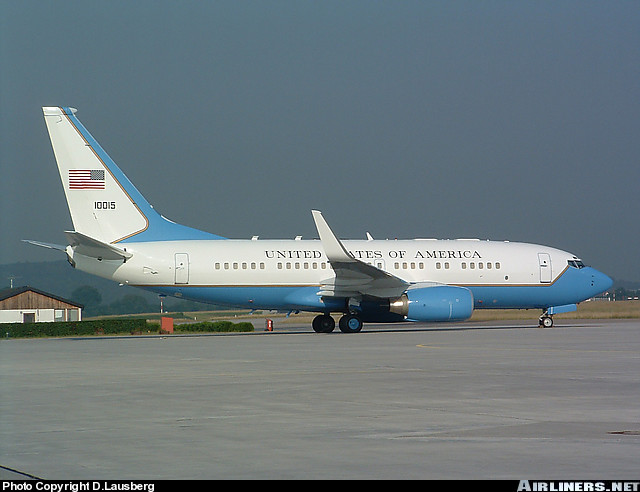 Boeing C-40B BBJ (737-7CP) 01-0015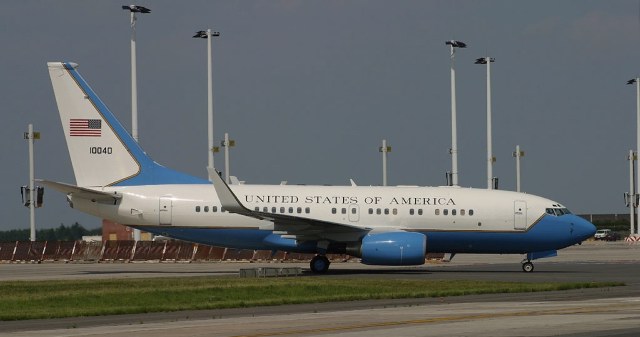 Boeing 737-7DM(C-40B) 01-0040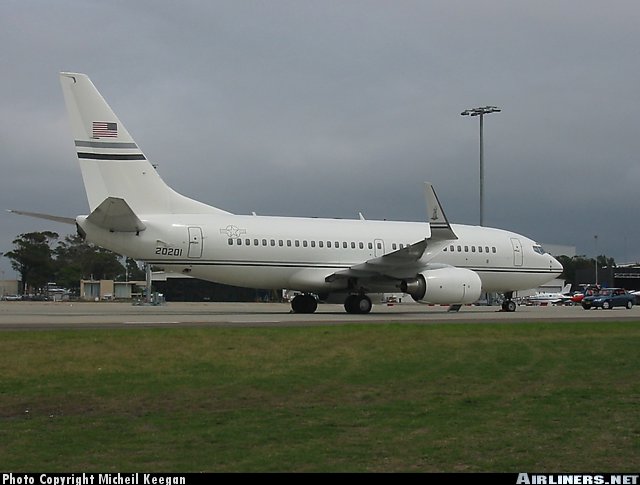 Boeing C-40B BBJ (737-7CP) 02-0201
Boeing C-40B BBJ (737-7CP) 02-0202
Boeing Awarded C-22B Replacement Contract
Seattle, August 6, 2001
— The U.S. Air Force has ordered a C-40 aircraft from The Boeing Company to begin replacement of the Air National Guard's C-22B aircraft. This is the second C-40 aircraft ordered by the USAF under the contract established with Boeing in February
2001.
With an interior configuration identical to the C-40B platform, the aircraft will be used to improve the Air National Guard's capability for rapid response to team travel and special air mission tasking. The USAF can order up to five additional C-40 aircraft under the terms of its contract with Boeing. C-40 aircraft are based on a newer model of the 737-series aircraft.
The Air National Guard, current operators of the C-22Bs, will operate the new aircraft at Andrews Air Force Base, Md. Four C-22Bs - based on the 727-100 and manufactured in the mid-1960s - were acquired by the USAF in the mid-1980s. These aircraft are scheduled to be retired over the next few years.
The Air National Guard C-40 aircraft will have a 5,000-nautical-mile range, as compared to the 2,000-mile range of the C-22B. The aircraft will be configured to carry 26 passengers and can be reconfigured to carry up to 60 passengers.
The first Air National Guard C-40 aircraft is scheduled to be delivered in August 2003.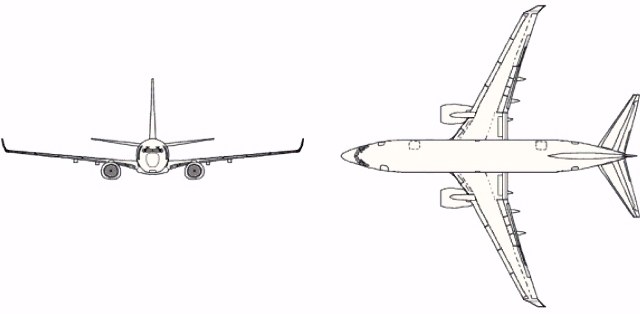 | | |
| --- | --- |
| | Specifications |
| | |

Wing span
112 feet 7 inches
Length
110 feet 4 inches
Height
41 feet 2 inches
Cruise Speed
0.78 to 0.82 Mach
Maximum Altitude
41,000 feet
Max. Range
3,800 nautical miles
Max. Load
121 passengers or 40,000 pounds
Max. takeoff weight
171,000 pounds
Power plant
Two General Electric CFM56-7 engines
Thrust (max. sea level static)
24,000 pounds each
Fuel capacity
6,875 gal.
Contractor
Boeing